"It is a comedy, three women parts, six men parts, four acts, a country scene (view of a lake) ; a lot of talk about literature, little action, five tones of love " by Chekhov

Directed by Leonid Anisimov
The action takes place on Sorin's estate near Moscow. The first three acts happen within two weeks. Between Acts 3 and 4 there is an interval of two years.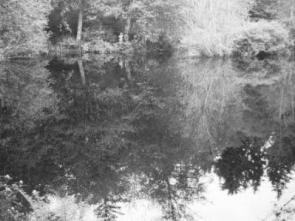 ~ Cast of Characters ~
Arkadina, Irina Nikolayevna, (Madame Trepleva), an actress
/
Yoko Layer
Teplev, Konstantin Gavrilovich ,Her son, a young man
/
Joe Feeney , Tyler Rhoades
Sorin, Pyotr Nikolayevich, her brother
/
Leon Mattigosh
Zarechnaya, Nina Mikhailovna, a young girl, the daughter of a wealthy landowner
/
Erika Godwin , Anya Hanson , Yoshiko Nakazawa( on March 10, 15 )
Shamrayev, Ilya Afanasyevich, a retired lieutenant, Sorin's manager
/
Robert Bertocchini
Polina Andreyevna, his wife
/
Corrine Bogan , Lynne Compton

Masha, his daughter
/
Kristine Knutson
Trigorin, Boris Alekseyevich, a writer
/
Paul Layer
Dorn, Yevgney Sergeyevich, a doctor
/
Peter Sorensen
Medvedenko, Semyon Semyonovich, a schoolmaster
/
Joe Feeney , Tyler Rhoades , Subash Gutala , Erwin Galan
There will be a 15 minute intermission between Acts 2 and 3.