Robert Bertocchini
Robert has been studying Chekhov and Stanislavski with Leonid Anisimov since 2001. He was involved with an international collaboration in Yuda, Japan with Russian and Japanese actors in 2001 and 2003 under the direction of Anisimov.
Corinne Bogan


Corinne is currently co-directing with Leonid Anisimov, in Seattle Novyi Theatre's production of Uncle Vanya. Corinne attended Cornish College of the Arts, Studied with Mark Jenkins at Freehold Theatre Lab & Studio and trained with Leonid Anisimovs' winter workshop, which ended with a performance of The Seagull.
Joe Feeney

A recent graduate of UW, Joe was recently seen in The Cherry Orchard at UW under the direction of Leonid Anisimov and in This is Our Youth, a Direct Flight Production hosted by WET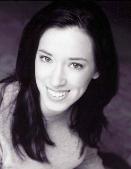 Erika Godwin
Erika has been in Seattle since graduating from Western Washington University with a BA in Theatre in 2004. Some of her favorite roles include Bette in The Marriage of Bette and Boo and Sue/Joan/Joanne in Lion in the Streets. She was last seen as Olivia in Twelfth Night and Helena in The Rover, both at Ghost Light Theatricals.
Erwin Galan


Hailing originally from Cuba, Erwin has appeared locally in Tino does Time at Live Girls! Theatre and The Gamblers with Steeplechase Productions.

Subash Gutala
He started pursuing acting after be moved to Seattle in 2005. He is taking classes Freehold on method acting. He aspires to be a truthful actor, both on and off stage. He has been involved with Seattle Novyi Theatre since 2006. In his life, he is a devotee of Saibaba.
Anya Hanson


Anya immigrated to the United States from Russia in March 2003. She was involved in community theatre in Volgograd, Russia where she began studying the Stanislavski system. She took an active role in developing a drama ministry in her church and directing/producing "He lives" a multimedia and theatre production. She first joined the Seattle Novyi Theatre working as Leonid's interpreter and later became a part of the cast.
Kristine Knutson

Kristine Knutson earns her living as a librarian, studies taichi and is a certified teacher of
the Skinner Releasing Technique
. After hearing Leonid Anisimov speak about the Stanislavski Technique in 1999 she began to study with him whenever the opportunity arose. Under Anisimov's direction she has had the opportunity to rehearse the role of Masha in The Seagull and Marina in Uncle Vanya.
Paul Layer

Paul has been acting in, directing and producing theatre in the Seattle area since 1989. He has been studying and using the Stanislavski System since 2001. Under the direction of Leonid Anisimov he has appeared in The Cherry Orchard, The Seagull, Uncle Vanya and The Lower Depths in Seattle ,Tokyo and Russia.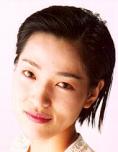 Yoko Layer
Yoko has been acting for 18 years, and the last seven years have been with Leonid Anisimov using the Stanislavski System. Additionally, she has been training as apprentice and performing Noh Theatre with Mr.Rokuro Umewaka. She is also a member of Tokyo Novyi Repertory Theatre.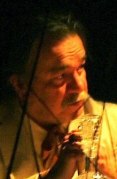 Leon Mattigosh
Leon has been performing and taking classes in Seattle for 28 years. He is a member of the Red Earth Performing Arts Company. Leon's most memorable roles have been in Susan Simpson's Moline and in Bruce Miller's creation epic, Changer. Leon is an enrolled member of the Lac du Flambeau Band of Lake Superior Chippewa Indians. His most influential teacher is his wife, Lynne.

Wanda Moats
Wanda has studied with Laurel Paxton. Her last performance was Madame in The Maids by Jean Genet.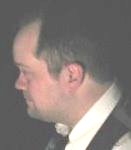 Tyler Rhoades
Since relocating from Bellingham in the middle of 2004, Tyler has been acting at various companies around Seattle, including Village Theatre, SecondStory Repertory, and Ghostlight Theatricals. Tyler graduated from Western Washington University in 2003 with a degree in Theatre Arts, and hails originally from Kenmore.

Peter Sorensen
Peter has been studying Chekhov and Stanislavski with Leonid Anisimov since 2003. He was involved with an international collaboration in Tokyo, Japan with Russian and Japanese actors in 2003 under the direction of Anisimov. He has appeared in The Seagull and The Lower Depths in Seattle and Tokyo.
Telisa Steen

stage
"27 wagons full of cotton" * tennessee williams * flora "a day for surprises" * john guare * ms. jepson "lithuania" * rupert brooke * anna "the maids" * jean genet * solange "st. anthony & the appendix" * robin rice lichtig * sister salvation "rattle rattle" * sally "the gift" * laurel paxton, wanda moats, & telisa steen * theresa "bless be the tie that binds" * laurel paxton * deborah "'dentity crisis" * christopher durang * woman
commercial, television, & film
"stolen moment" * film * driver * 4d4 films shurguard storage * commercial * lisa * comcast advertising sales friends of the animal foundation * psa * northwest afternoon holiday greetings * psa * komo tv
Lynne Compton

Lynne Compton is a certified teaching member of
Alexander Technique International
. She has been teaching the Alexander Technique since 1996.
Throughout her training, emphasis was put toward applying the Technique to the skills required by performers. She has taught at Seattle Opera's Young Artists Program, the University of Washington, Cornish College of the Arts, Seattle Pacific University, and others. She has been a Freehold faculty member for five years.
Devin Bartlett
He is from Los Angeles.
Michael Perrone
Michael is currently serving as Technical Director for Theater Schmeater, having recently designed the set for Miss America, A Fugue Born in 1969. He was last seen in The Twilight Zone and Shoppers Carried by Escalators into the Flames, both at Theater Schmeater. He also appeared in The Cherry Orchard under the direction of Leonid Anisimov in 2001.
Guest from Japan on March 10&15, 2007
Ms. Nakazawa is a member of
Tokyo Novyi Repertory Theater
, and one of the founding members of
Perezhivanie Art Theater
led by Leonid Anisimov.
Mr. Anisimov has directed Ms. Nakazawa for major roles in many of Tokyo Novyi Repertory Theater productions including Anya in
The Cherry Orchard
, Nina in
The Seagull
, Natasha in
At The Bottom
and Ohatsu in
Love Suicides at Sonezaki
.
This will be her first stage appearance in the United States. She will also participate in Korean and Russian art festivals in June and July 2007 with Tokyo Novyi Repertory Theater. She is a graduate of
Tama College of Art
with a major in performing arts.