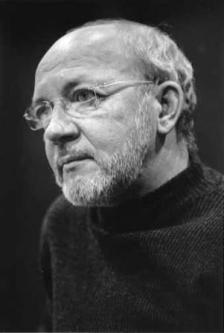 Leonid Anisimov is an "Honored Artist of Russia," a title that represents his country's highest recognition of artistic achievement. Trained at the Moscow Art Institute, the artistic director of the Tokyo Novyi Repertory Theatre, The Ussuriysk Drama Theater, and co-founder of the International Stanislavski Academy, Anisimov is one of the few masters in the world to utilize the Stanislavski system to create what he calls "The Art of Re-living." His plays are known for simple, yet theatrical staging that emphasize the actor's ability to realize moments fully and truthfully.
Throughout his 15 years as Artistic Director of the Vladivostok Chamber Drama Theatre, Anisimov built a company repertoire of 15 plays. During the Chamber Drama Theatre's 1995 visit to Seattle, the Seattle Weekly described the acting in Anisimov's The Seagull as "moments laid lovingly down like pearls on velvet, each one shining with a rich luster," while The Stranger reported the production as "quite simply, what live theater should be". Anisimov and his company returned to Seattle in 1998 and performed The Lower Depths to sold-out houses at Freehold Theatre and the Tacoma Little Theatre. He directed local actors in the Art Theatre of Puget Sound's 1999 production of Uncle Vanya, and in 2001, The Cherry Orchard. Mr. Anisimov continues to lecture, teach, and direct in the United States, Japan, and Russia. Most recently, he taught at Cornish College, Freehold Theatre Lab, the University of Washington, the University of Puget Sound, Seattle Pacific University, Perezhhivanie Art Theatre and Theatre Kyo in Tokyo, and at the International Stanislavski Academy in Yuda, Japan.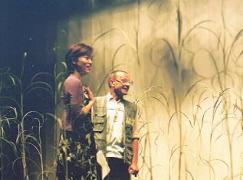 This picture is from a collaborative rehearsal of "The Seagull" Act 1-Sorin and Nina-(Viktor Baigulov from Russia and Yoko Layer from Japan) at the International Stanislavski Academy in Yuda, Japan, 2001.